Beim Grounding/Earthing – Erdung, geht es um das Elektrische-Ladungspotential in der Luft ab zu leiten.
The more electrical and electronic equipment is in the house/flat or office, the more the air is charged with electrical voltage. If the floors/walls are not properly grounded, the air becomes increasingly charged.
I am seeing more and more often a bad grounding in houses. Especially in new houses, here the problem seems to be caused by the insulation in the floors.
In der Natur hat die Luft kein Elektrische-Ladungspotential. Das ist nur vorhanden beim Gewitter oder Föhn aber über die Erde schnell wieder entladen.
Sehr häufig messe ich in Wohnunge, Büro  sehr hohe Werte. Diese sind oft 500-9.000 mV (Millivolt) oder sogar noch höher.
This is of course a very big burden for our basket and pure stress for our cells.
To solve this problem, we have developed a special Ojas grounding plate or Ojas grounding mat
In dem Moment, da man die  Ojas Erdungs-Platte oder Ojas Erdungs-Matte berührt, wird das Elektrische-Ladungspotential, das an der Haut anliegt über die Ojas Erdungs-Platte und Ojas Erdungs-Matte in das Erdungsnetz abgeleitet. 

This causes an extreme amount of stress to be released from our body cells. Most people notice this immediately, especially when the stress is very high.
Without Body contact to Ojas grounding plate, grounding mat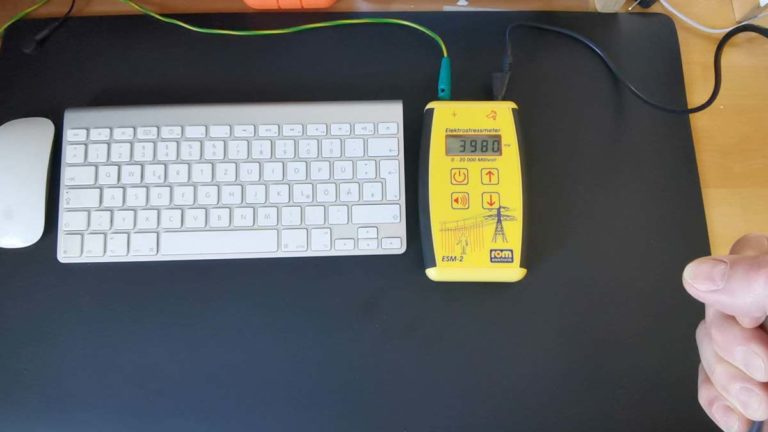 Electrosmog - charge potential in the air at your desk
With Body contact to Ojas grounding plate, grounding mat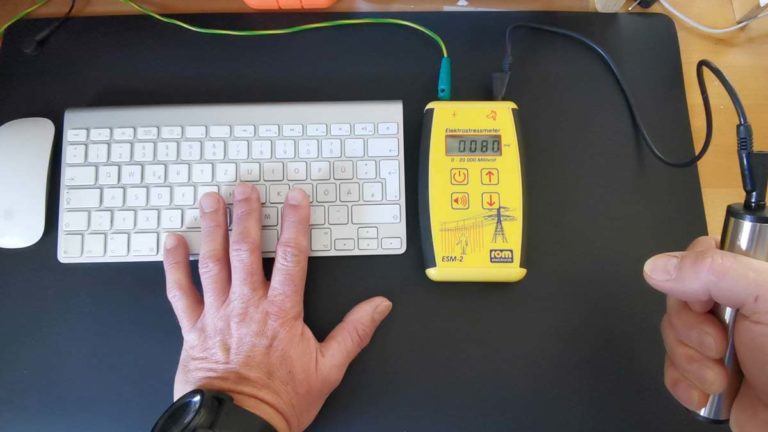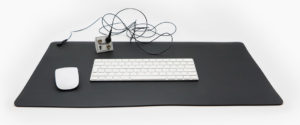 Ojas Grounding mat
ca.62cm x 38,3 cm  x ca 3 mm
incl. 3 m cable and grounding plug