Mohan Bachmann - Energy renovation
Do you want clean air in all your rooms?
"Germs, viruses & moulds are reduced many times over in your environment".
The Ojas Eco-Bionizer - Brings clean air into your rooms!
Germs, viruses, bacteria and molds are reduced many times over from your environment.
Ojas invigoration fills the air with vitality and helps with asthma, pollen allergy, bronchitis and sleep disorders, among others.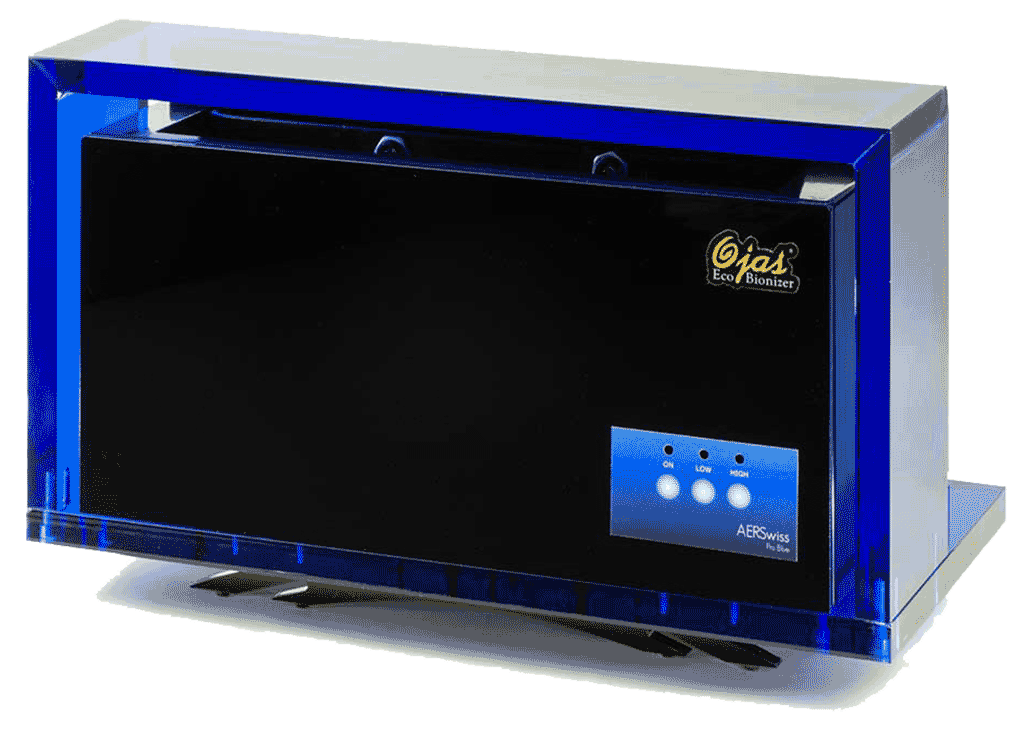 Fresh, clean air for deep and free breathing through...
... filtering of suspended particles up to 0.1μm (1/10'000th mm)
... cleaning of mold, fine dust, germs and viruses, odors and VOCs, allergens and pollen.
… Patentierte bipolare Ionisierung mit sowohl negativen als auch positiven Ionen (320'000 Ionen / cm3) und ist Ozonfrei
Positive and negative ionization deactivates corona viruses by 99%.
Air ionization occurs through a reaction of negatively and positively charged ions. The ions attach to airborne pathogens such as viruses and cause a chemical reaction on the surface of the cell membrane. This deactivates the viruses and renders them harmless so that they can no longer spread and cause infections.
Air purification instead of just air filtration. Without harmful ozone.
Der Ojas EcoBionizer ist ein Ionisierungs-Luftreinger, der auch bei flüchtigen Schadstoffen effizient ist, weil die meiste Wirkung im Raum und nicht im Filter stattfindet. Die kleinsten Schwebeteilchen verbinden sich mit einander (cluster) und fallen zu Boden. Auch die Schimmelsporen werden durch die Ionisierung verklastert und neutralisiert.
The incomparably better effect, also justifies a slightly higher price compared to a normal filter air purifier. The Ojas EcoBionizer, as the latest device of this kind, even has bipolar ionization (patented technology with negative and positive ions), and as a unique selling point, without producing the harmful ozone.